PROFESSIONAL RESTORATION OF MISSING TEETH (IMPLANTOLOGY)
Implants are a modern method to replace missing teeth or an alternative to treating dead teeth.
Modern techniques allow dentists to perform the treatment completely pain-free and with minimal invasiveness.
The procedure places the implant  in the jaw bone (alveolar process) under anaesthetic. The implant acts as a root to support the crowns or bridges. An implant restoration replaces one or more of the missing teeth and also helps to secure a  denture in case of toothlessness. Implants are made of a biocompatible material, which is completely neutral  to human body tissues and equally very durable.
The implant restoration can be in one or two stages:
STAGE 1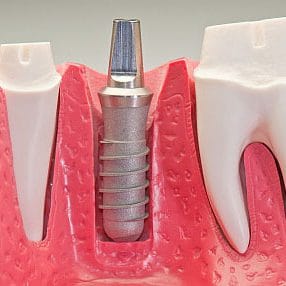 STAGE 2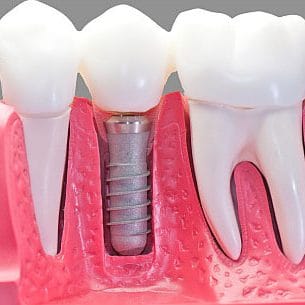 BEFORE THE PROCEDURE, DURING YOUR CONSULTING APPOINTMENT YOUR DENTIST WILL DISCUSS EACH STAGE (FULL TREATMENT PLAN) AND WILL ANSWER ALL OF YOUR QUESTIONS.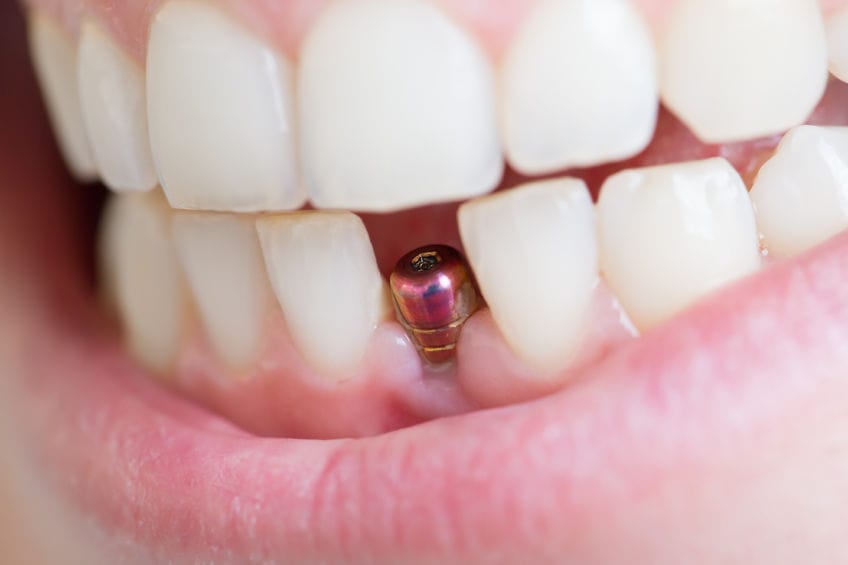 LIST OF FEES – IMPLANTOLOGY
lp.
nazwa zabiegu
cena
1
wszczepienie implantu
3000 zł
2
odsłonięcie kopuły implantu
bezpłatne
3
odbudowa protetyczna na implancie (korona porcelanowa)
2000 – 3000 zł
4
regeneracja kości
2000 zł
5
podniesienie dna zatoki (metoda otwarta)
2500 zł
6
resekcja 500 zł + rekonstrukcja 1000 zł